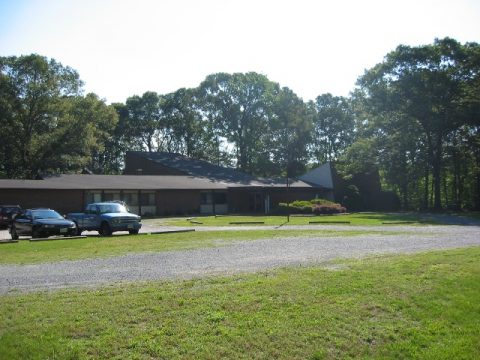 The Pasadena Seventh-day Adventist Church was first organized in 1970, with Elder David Rose as pastor.  Initially, church services and Bible studies were held at different homes of church members until better arrangements could be made.  Within a year, the church body was meeting at a local Methodist church.  Plans were made for construction of a new church building, with Buddy Hart voted to be the architect of the church design and structure.  Upon selecting the current 3.5 acre site on Seaborne Drive, the church was officially named the Magothy Seventh-day Adventist Church.  On August 25, 1973, the first service was held in the new building.  With the opening of the new Magothy Seventh-day Adventist Church, Elder Rose presided in many baptisms that day.  Church members officially changed the name to our current name, Pasadena Seventh-day Adventist Church, on July 10, 1979, to better reflect our location in the greater Pasadena community.

The Pasadena Seventh-day Adventist Church is a constituent congregation of the Chesapeake Conference, a fellowship of Adventist churches in the multi-state Chesapeake Bay region--the conference includes churches in Delaware, Maryland, and the edges of Virginia and West Virginia.  The world is divided into different areas of administration, which are organized on a geographical basis.  As such, we are also part of the Columbia Union Conference and North American Division of Seventh-day Adventists.  The General Conference of Seventh-day Adventists in Silver Spring, Maryland, is the worldwide headquarters of the Adventist community of faith.

We have a saying at Pasadena church--"You're only a visitor once.  From now on you are family!"  Please accept our invitation to join us next Sabbath; we'd love to have you...and bring your loved ones and friends!
Exciting news: August 2019- For God's glory, our church started planning for an expansion project.  Our church is 49 years old.  We are dedicating the next year to prayer for this project and plan to celebrate our 5oth year in August 2020. Please join us in this adventure for God. 
Perc Test: February-April 2020- Our architect and civil engineer scheduled the perc test, but testing was temporarily suspended due to COVID-19.  We continue to pray for God's leading.
Perc Test Complete: March 2021- Our perc test passed but we had to put the expansion project on hold. We are praying for God's leading.