Welcome to Our Church
Our church services at 10 Seaborne Drive, Pasadena have resumed. We gather Saturdays at 10:45am for worship, singing, prayer, and praise. All are invited and recommended to wear a face mask (available upon request). We observe the recommended safety protocols.
You also have the option to watch the service via livestream Saturdays 10:45 am (EST). Please click here.  Previous sermons are also available for viewing.
The New Pasadena Seventh-day Adventist Church is a place for you to worship Jesus Christ. Our warm, small congregation praises God as a family in a traditional worship style, with a focus on prayer and the Word of God.
Please join us every week during our regular worship hour. Feel free to contact us for a prayer request or a community service need we can help you with. Click  here to submit a prayer request. Click here to view our Ministries page with ministries dedicated to sharing Jesus's love. All are invited to participate in any of the ministries listed.
We are looking forward to meeting you. For now I would like to introduce my family and myself: my wife Maggie, my daughter Aynara, my sons Eithan and Kenneth (10 months old), and me-Pastor Ignacio Goya.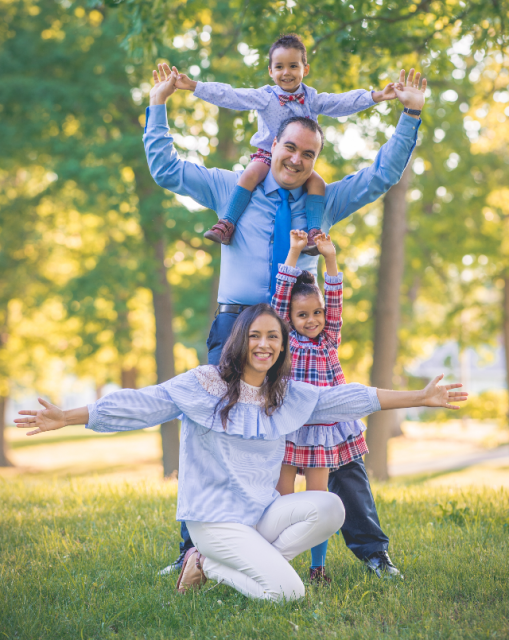 Join Us This Saturday
 Sabbath School: 9:30 am via conference call (click here for info)
 Worship Service: 10:45 am
 Mid-week Bible Study and Prayer: Thursdays  @ 7:00 pm