Welcome to Our Church
We gather every Saturday at 10:45am for worship, singing, prayer, sermon, and praise. All are invited. 
We have suspended the live stream of our sermons for now.  But the sermons will be posted later on YouTube during the week. Please click here for the recorded sermons and subscribe to our YouTube channel.
The Pasadena Seventh-day Adventist Church is a place for you to worship Jesus Christ. Our warm, small congregation praises God as a family in a traditional worship style, with a focus on prayer and the Word of God.
Please join us every week during our regular worship hour. Feel free to contact us for a prayer request or a community service need we can help you with. Please click here to view our Ministries page with ministries dedicated to sharing Jesus's love. All are invited to participate in any of the ministries listed.
Pasadena is blessed to have two pastors. Pastor Geoff Crowley is the senior pastor for our church and the Bell Branch Seventh-day Adventist Church.  He is married to Amy and they have two children, Madison and Griffin. Pastor Geoff is from Salisbury, MD. He received his Masters of Divinity at Andrews University.
Pastor Akeem James (seen below) joined our church family as a lay pastor and is very active serving our church and community.  Pastor Akeem is from Trinidad.  He attended Andrews University and received his Masters of Divinity. He is currently studying for his Masters in Social Work.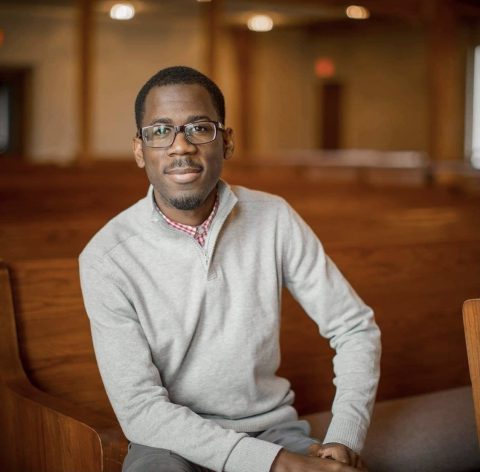 Join Us Each Saturday
 Sabbath School: 9:30 am
 Worship Service: 10:45 am
 Mid-week Bible Study and Prayer: Thursdays  @ 6:30 pm